Description
New Intuit's QuickBooks Enterprise Solution 2023 is a comprehensive Accounting and Financial Management Software which is rated #1 and is the best selling small business software. Intuit QuickBooks Enterprise Solutions, designed for small businesses, offers all the features of QuickBooks Premier plus additional tools to help you grow – all at a fraction of the cost of more complicated systems. With this most powerful QuickBooks you can import from your bank, process credit cards, run payroll, be ready for taxes and organize all your business finances in one place.
QuickBooks Enterprise 2023 is the most flexible version of QuickBooks, Packed with additional features and extra flexibility your small business needs in accounting software. You can choose the QuickBooks Enterprise subscription that works for you:
Platinum subscription includes all of the functionality of the Gold Edition + Advanced Inventory and Advanced Pricing to help you manage complex inventory and pricing processes.
We offer monthly and annual subscription for QuickBooks Enterprise Solutions.
Some of the key factors that differentiate Intuit's service from others are:
HyperRight-Advanced virtualization technology
Highest Reliability- Tier IV data centers & Not single point of failure
Anywhere/anytime access
Familiar user experience
90 day backups and Auto software upgrades
Business continuity
Data security
Instant access through any browser (IE, Firefox, Chrome, Mac)
iPad/iPhone/tablet/mobile app for easy access and no configuration
Automatic patches and system upgrades when it's right for me
When do you need Cloud Access:
Multiple locations
Out in the field a lot
Sever needs upgrades or needs to be replaced
Users need the flexibility to work remotely
No internal IT department
If currently you do not have a server
If you are not technical or computer savvy
Your server has crashed and don't have the time or money to purchase and set up a new one
If you are open to a workaround for accessing through a Tablet or Mac.
Cloud accounting: What is it?
"Cloud (Internet-accessible) accounting" offers your growing business a fast, affordable way to make your business data available to everyone on your team who needs it, simultaneously, without the restrictions, risk expense and disruption of maintaining it in-house. With cloud accounting, your software and data are stored for you ("hosted") on private commercial Web servers. Users simply log in over the Internet and work as if they were at the office. Commercial hosting services typically maintain multiple levels of security, firewalls, encryption, backup power and hazard prevention – much more than what's available at the average worksite. And there's another important benefit: Updates and upgrades are performed "behind the scenes," without disrupting your business. New features simply "appear," on your desktop, ready to use. And maintenance updates are completely transparent to users. Cloud accounting offers a cost-effective solution for businesses that want to work, collaborate and grow.
Informational Videos: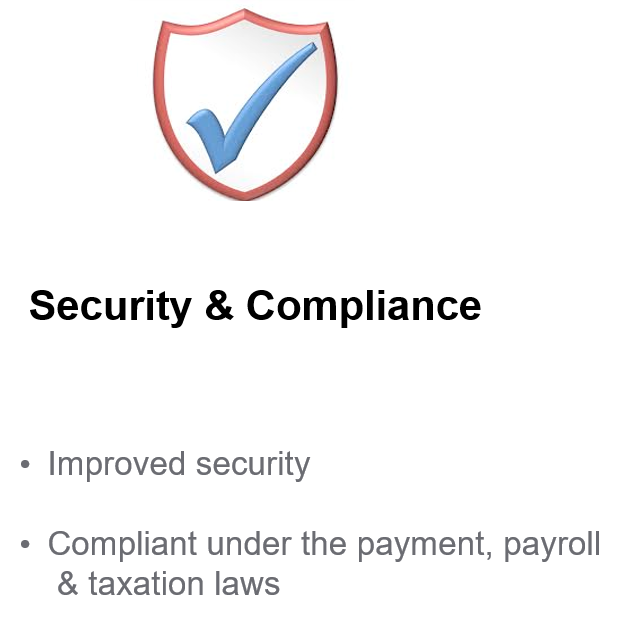 Industry-specific Features
Contractors
Organize job costs by vendor and see who has to still get paid.
Create any job estimates and track change orders.
Analyze profitability from a task level with customized job cost reports.
Manufacturing & Wholesale
Track inventory and see which items need to be reordered.
Keep track of your biggest moneymakers so you'll know what to be kept in stock.
See your open sales orders and prioritize which ones to bed fulfilled.
Retail
Track any sales accurately and flexibly with the Sales Summary Form.
Stay on top of inventory and any set reorder points.
Easily compare one month's profit and loss against one another's.
Nonprofit
Create year-end donation statements to track contributions from your biggest donors.
Identify your expenses to present to your board and create Form 990 for the IRS.
Track each donor's contribution total as needed.
Professional Services
Track unbilled time and expenses by employee, project, client, or service.
Send invoices in just a few clicks.
Accountants
Get all of your accountant tools front and center, so you can begin reconciliation right away.
Reclassify hundreds of transactions at once, fix incorrectly recorded sales tax payments, identify changes made to list items from a single window, clear up the un-deposited funds account from one screen, and more.
Make it faster and easier to work with your client's QuickBooks files—get version control, store client passwords, organize QuickBooks files by client, and upgrade QuickBooks clients' files in batches.
New and Improved Features in 2023
Enhanced Computing Power (64-bit) – Accomplish all your accounting tasks faster with a quicker, more reliable QuickBooks.
Pay Vendor Bills Online – Schedule and pay bills faster within QuickBooks. Use the funding source you want and in the digital or physical form your vendors want.
Upload Bills – Save time by having QuickBooks automate bill entries from the QuickBooks Desktop mobile app or an email address. Just photograph, import and review.
Attach Documents to Transactions – Attach documents to transactions faster by directly uploading them via the QuickBooks Desktop mobile app.
Customize and Email Bill Payment Stubs – Maintain professional and consistent communications by emailing customizable bill payment stubs to your vendors.
Choose from Multiple Email Contacts– Send emails more quickly by choosing the right recipients from a list of customer or vendor contacts.
Payment Links for Payment Users– Quickly and easily collect payments for items that do not require an invoice by sending a payment link.
Simplified Activations for Assisted Payroll Users– Set up your Assisted Payroll product and run your first payroll faster with a streamline and well guided activation process.
Next Day Funding for Payment Users– Receive money from credit card payments in your bank account the day after they are processed.
Instant Deposit for Payment Users– Get your money instantly when customers pay you. Even late nights, weekends, and holidays.
Learn more here about QuickBooks 2023 New Features
What's Included
Intuit's Full Service Plan

U.S.-based Customer Support
Product Upgrades
Online Backup
Data Recovery

Brand new, License of Intuit QuickBooks Enterprise Solutions 2022 Software ready for download
60 Day Return Policy
Options to add Advanced Inventory, Advance Reporting, and Advanced Pricing Modules
QuickBooks Enterprise subscription is good for 12 months from purchase date or subscription renewal date. You have the option to add Intuit Data Protect for free as an active subscriber to QuickBooks Enterprise. Service begins as of the date activated and continues through to the expiration date of your QuickBooks Enterprise subscription.
Key features:
Advanced Reporting
Shortage Report for Assemblies
Disallow Negative Inventory Quantities
Disallow Selling to Customers with Overdue Payments
Total Any Column on Sales and Purchases
Business Insights on the Home Page
Stock Status Improvements
Enhanced Sorting
Search within Transactions
Shaded Lines on Transactions
Bump Users out of QuickBooks Remotely
See Costs on Sales Forms
Print Footer Only on Last Page
5 Reasons why QuickBooks Enterprise Solutions is the Right Solution for You:
GET ROOM TO GROW WITHOUT SACRIFICING CONTROL
SEE YOUR GROWING DATA HISTORY
DISCOVER UNTAPPED INSIGHTS ABOUT YOUR BUSINESS WITH ADVANCED REPORTING
MAKE QUICKBOOKS DO MORE FOR YOU
ACCESS ANY WAY AND ANYWHERE YOU WANT, ANYTIME
Authorized direct download from Intuit.com secure servers. No shipping costs.
System Requirements
Windows 7 SP1, 8.1 Update 1, or Windows 10 update/version supported by Microsoft
Windows Server 2008 (SP2, or R2 SP1), 2012 (or R2), 2016, or 2019
2.4 GHz processor
4 GB of RAM (8 GB recommended)
2.5 GB disk space recommended (additional space required for data files)
4x DVD-ROM drive (unless user is downloading from Intuit server)
Payroll and online features require Internet access (1 Mbps recommended speed)
Product registration required
Optimized for 1280×1024 screen resolution or higher. Supports one Workstation Monitor, plus up to 2 extended monitors. Optimized for Default DPI settings.
Integration with Other Software
Microsoft Word and Excel integration requires Office 2010 SP2 – 2016, or Office 365 (32 and 64 bit)
E-mail Estimates, Invoices and other forms with Microsoft Outlook 2010 SP2-2016, Microsoft Outlook with Office 365, GmailTM, and Outlook.com®, other SMTP-supporting e-mail clients. Integration with QuickBooks POS 19.0.
Transfer data from Quicken 2016-2018, QuickBooks Mac 2016-2020 and Microsoft Excel 2010 SP2, 2013, 2016, Office 365 (32 or 64 bit))
Disclosures
Pricing & Billing: In year one, starting at sign up, you will receive [X]% off the current list price of your annual subscription to QuickBooks Enterprise.  After year one, your credit card account on file will be automatically charged the then-current price of the QuickBooks Enterprise subscription every year, unless and until you cancel. You can cancel at any time by calling 1-866-379-6635 prior to your renewal date. Terms and conditions, pricing, features, service and support options are subject to change without notice.
Product Service Interruption: Your service begins at time of sign up and continues through to the expiration date of your QBES subscription.  If you cancel your subscription, you will have access to your company file, but you will no longer have access to QuickBooks Enterprise and all services that are included with your subscription.
If you choose to not renew your ES subscription, here are your other options to access the data in your company file:

You can take your company file to another accounting software provider, who can migrate your file to their software.
You can take your file to an Intuit Reseller or QuickBooks ProAdvisor and have them access the data for you.
Informational Videos: